DUAL BURNER 30,000 BTU
The two burner stove features two 30,000 BTU commercial cast burners, fully adjustable heat-control dials, a three-sided windscreen, removable legs and a regular and three foot hose. The Explorer 2 Burner offers strong performance capabilities. Uses propane.
PORTABLE BUTANE STOVE 9000 BTU
Portable
Adjustable heat range, from simmer to boil
Line regular with pressure sensing shutoff
Automatic piezo electric ignition
Wind guard for outdoor catering and tailgating
High-impact hard shell carrying case is included
9,000 BTU
131⁄2 in. W x 111⁄2 in. D x 5 in. H
Gas powered
Requires Butane fuel canister for an additional cost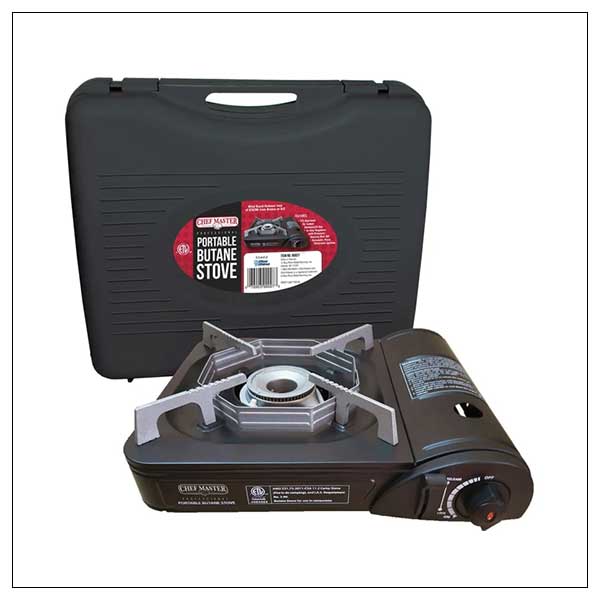 60,000 BTU SINGLE BURNER POT COOKER
This rugged 60,000 BTU burner provides quick setup and can be used to boil, cook or simmer. This burner can easily accommodate a 40 qt. stock pot.
Great for boiling, brewing, frying, or canning
Specifically designed to heat quickly for high output
3' Low Pressure Hose & Regulator Kit
Needle Valve Temperature Controls
60,000 BTU Burner
4 leg extensions (12")
189 sq in. surface
Width: 16 Inches
Depth: 16 Inches
Height: 22 Inches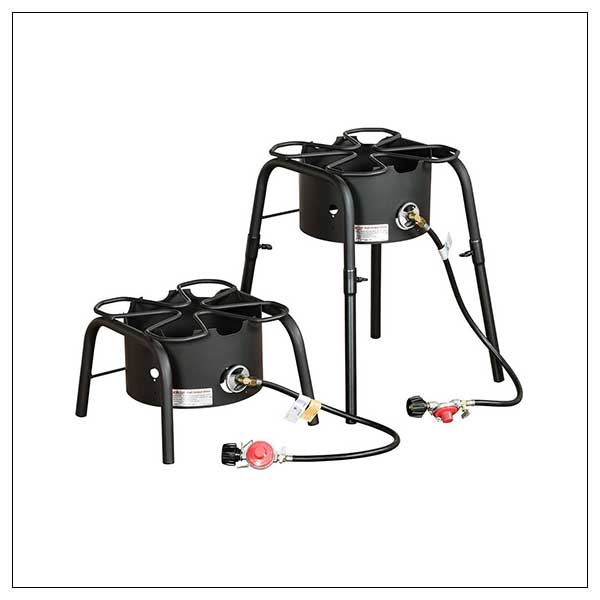 40 & 80 QUART STOCK POTS
Specifically designed for high volume use and often used for a number of tasks in catering, this 40 qt. standard weight aluminum stock pot is perfect for throwing together a soup-of-the-day, steaming fresh vegetables, clams and lobsters. Thanks to a wide base and high walls, this versatile pot can cook nearly anything inside.
Constructed of heavy gauge reinforced aluminum, this item also offers superior thermal conductivity. A durable design ensures long-lasting performance through washing, storage, and constant heating. Measuring 4mm thick, this pot can be used consistently in your high-volume catering without worry. Two strong handles aid in easy transportation. NSF Listed.
RENTAL PRICE 40 Quart: $19
RENTAL PRICE 80 Quart: $29