SLIP FIT UPRIGHTS
Slip Fit System Uprights work with Slip Fit Bases. The hollow opening in the bottom of the upright slides directly over pins attached to our Slip Fit Bases. Our standard Slip Fit Uprights have fixed heights: 3ft, 6ft, 8ft.
3′ uprights pair with our 8″ x 14″ base. 6′ and 8′ uprights pair with our 16″ x 14″, 14″ x 16″ or 15″ x 15″ bases
RENTAL PRICE: $10.00 Each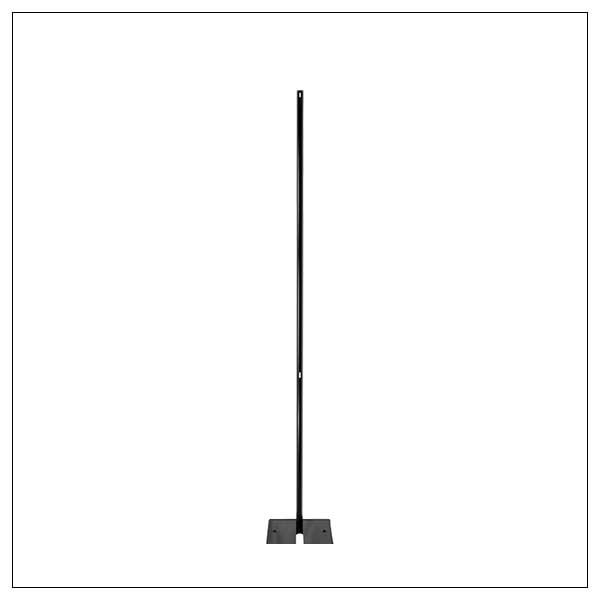 SLIP FIT BASES
8″ x 14″ bases pair with uprights up to 3′ H (7lbs) *recommend 3″ pin
16″ x 14″ bases pair with uprights up to 8′ H (10lbs) *recommend 3″ pin
14″ x 16″ bases pair with uprights up to 8′ H (10lbs) *recommend 3″ pin
15″ x 15″ bases pair with uprights up to 8′ H (10lbs) *recommend 3″ pin
RENTAL PRICE: $10.00 Each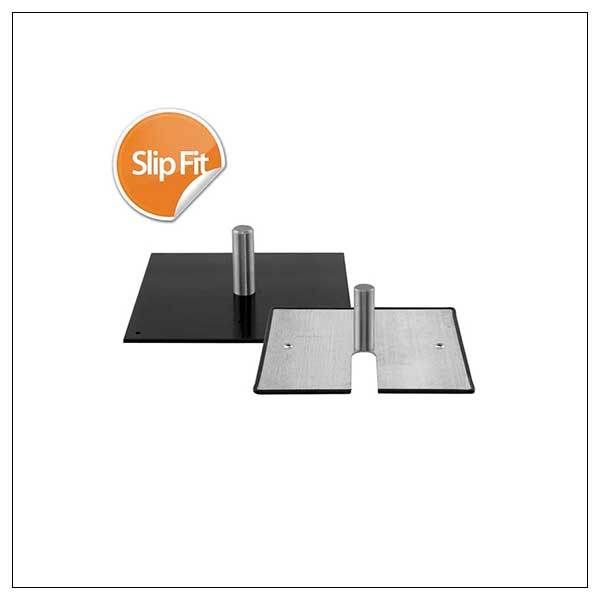 BASE WEIGHTS – For Slip Fits 
Georgia Expo Base Weights are available in two popular weights, 20lb and 30lb (precooked). They are an 18″ x 18″ x 2″ Rubber Base with a horse shoe shape designed to easily and quickly side over an Upright and Base with a convenient carrying handle. They are stackable, professional and eliminate the need for sandbags and cinder-blocks. Made from recycled rubber, these Base Weights last a lifetime!
RENTAL PRICE: $10.00 Each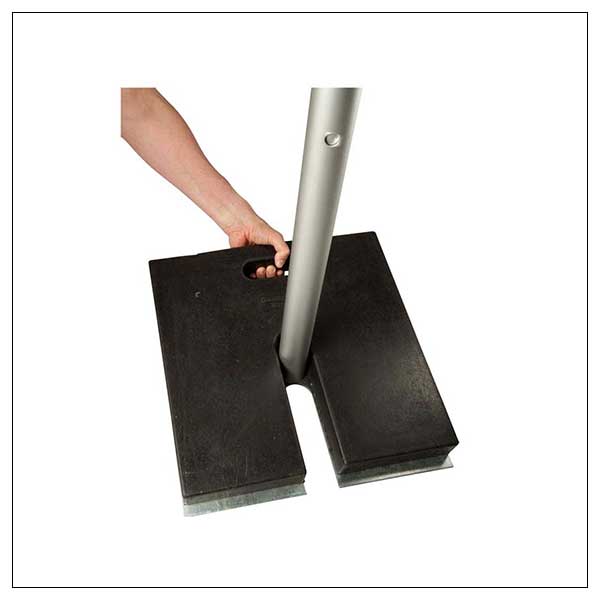 BANJO DRAPES
Banjo is recognized as the industry standard for convention drape because of its low cost and inherently flame resistant characteristics. Convention Centers and Professional Decorators use this fabric for most of their decorating. Banjo is cut from approximately 48in wide fabric bolts. There is a 4 inch pocket sewn at the top and bottom for an extended life and quick set up. Industry standard 8ft Panels are sewn at 94 inch which keeps the drape 2 inches off the floor. All drape sizes will be sewn to 2 inches off the floor unless special ordered.
For Booth or Back wall designs, Georgia Expo recommends 4-5 fabric panels per 10ft section — depending on how gathered you want your drape to be. This allows for a "50% fullness".
Each Panel measures 48″ wide x 94″ high
RENTAL PRICE: $10.00 Each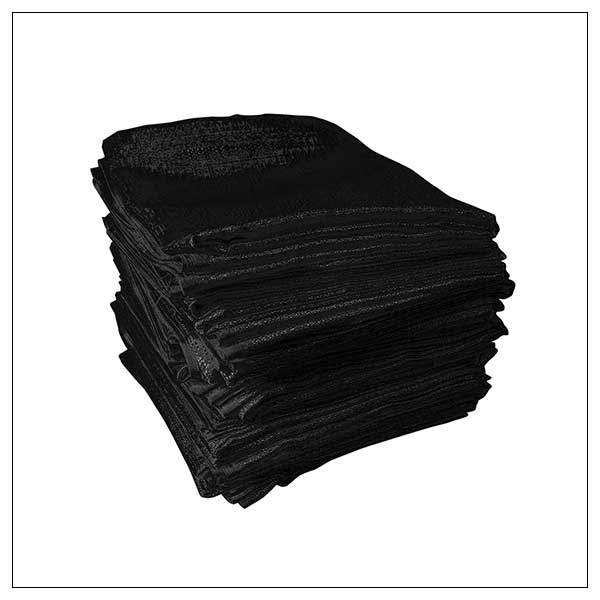 DRAPE SUPPORTS
Drape Supports are designed to hold drape panels or banners and hook into uprights. They are a key horizontal bar component for the frame work of Pipe & Drape. Our economy model is a 2 piece telescoping system using aluminum tubing. This drape support features plastic bookends held into place with 2 rivets per support.
6′ – 10′ drape support has button stops at 8′ and 10′
7′- 12′ drape support has stops at 8′, 10′ and 12′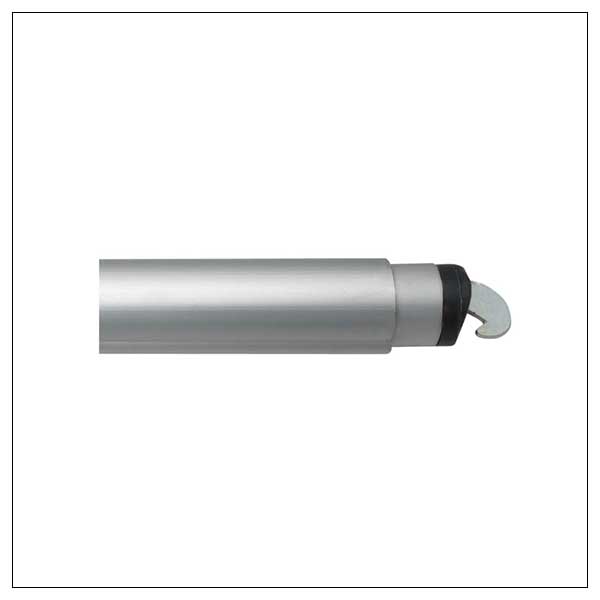 RENTAL PRICE: $10.00 Each
RETRACTABLE BELT BARRIER STANCHIONS
These stanchions feature a built-in retractable belt offering a clean organized look for line control. They are mainly used in banks, restaurants, movie theaters, concerts and areas where line and crowd control are necessary. Stanchions are designed to be 6′ apart. Minimum of two stanchions would be required to create a barrier. The 39" height discourages guests from "stepping over" avoiding a trip hazard where rope and stanchion create. The straight lines clearly identify areas for traffic control.
RENTAL PRICE: $29.00 Each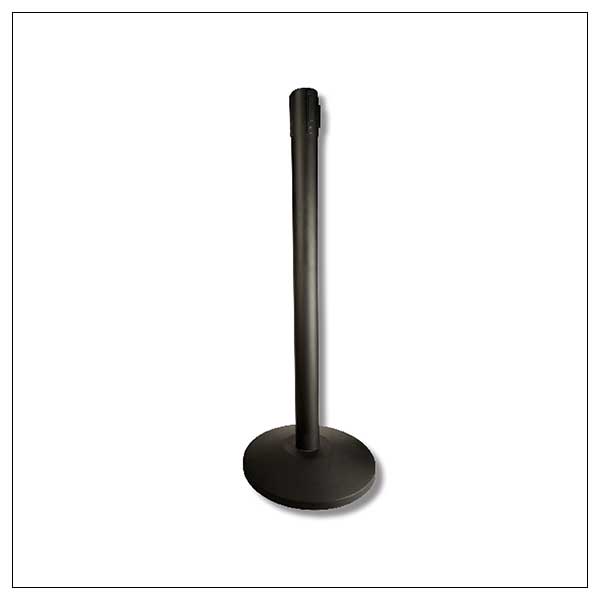 TCL Roku Smart TV
The TCL Roku TV makes it easy to connect visual devices for meetings and entertainment purposes. With Ethernet, HDMI, Coax, Cable/Ant and Optical inputs, attaching components is simple. Choose the size which best fits your audience.
RENTAL PRICE:
43": $75.00
50": $100.00
65": $125.00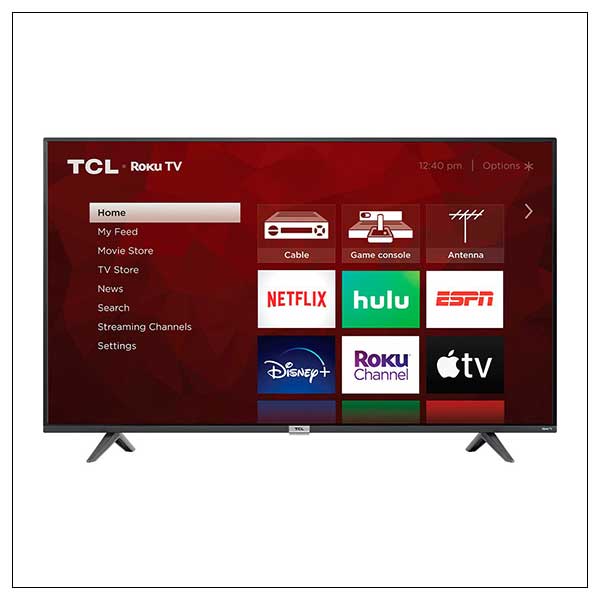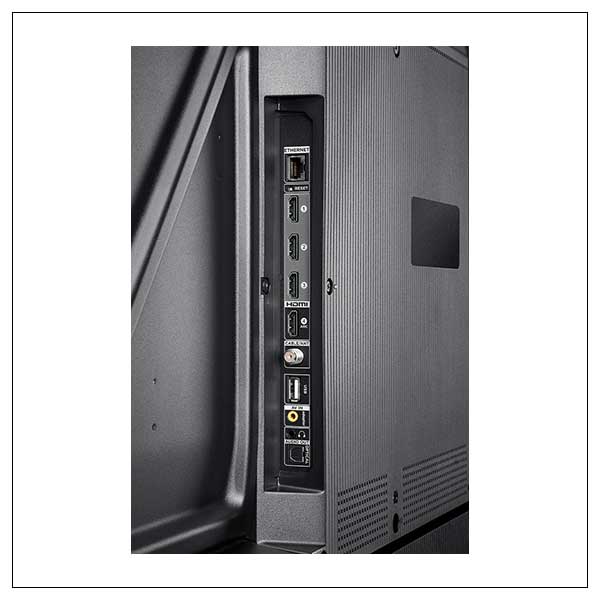 INFOCUS LP70+ PROJECTOR
Meetings, weddings, anniversary parties, and birthday parties…this InFocus LP70 Projector will make your next meeting or party come to life. Utilizing this projector will give you peace of mind prior to your presentation due to being easy to connect and use. And with its case this projector can be brought anywhere. Your friends and family will love the emotional slide show or movie you have created, and your colleagues will be "wowed" by your business presentation.
6 1/2″w x 8″l x 3″h (Projector)
3 lbs. (Projector)
14″w x 21″l x 9″h (Case)
15 lbs. (Case)
Image Resolution: 1024×768
Compatible with screen resolutions up to 1280×1024 (If your computer screen resolution is higher than 1280×1024, reset it to a lower resolution before you connect the projector)
Compatible with IBM-compatible computers, including laptops, up to 1280×1024 resolution; Apple® Macintosh® and PowerBook® computers up to 1280×1024; most standard VCRs, DVD players, camcorders, digital cameras, and laser disc players
Comes with necessary cables, power cords, and adapters
Comes in heavy duty carry / tow luggage case for transporting and protection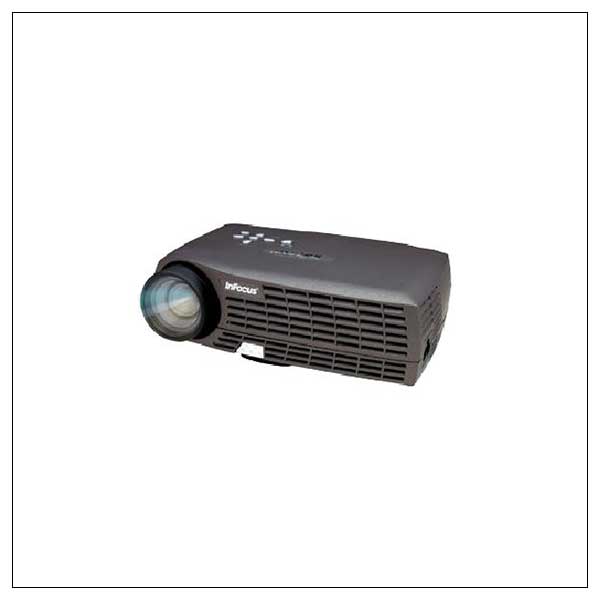 DA-LITE PICTURE KING MOVIE SCREEN
Whether you are showing a movie, family slide show, or a business presentation this Da-lite Picture Movie Screen is a the ideal screen for you to feature it on. Its 68"W x 48"L white screen with tripod allows it to be set up anywhere, and the screen height, it is easily adjustable for every person to view your presentation.
Viewing Area: 50″h x 67″W x 50"H
Overall Dimensions in Highest Position: 73"W x 118″H
Tripod Base Dimensions: 40″W x 48″H
Closed Dimensions: 4″ x 7 1/2″ x 75 3/8″
High quality professional tripod screen able to withstand daily usage
Heavy duty aluminum extruded legs with toe release mechanism offers a wide stance for maximum stability
Screen height is adjustable to accommodate any ceiling height with self-locking extension tube and high-low case adjustment
Built-in fabric lock secures screen fabric during transport and use to prevent shifting
32 lbs.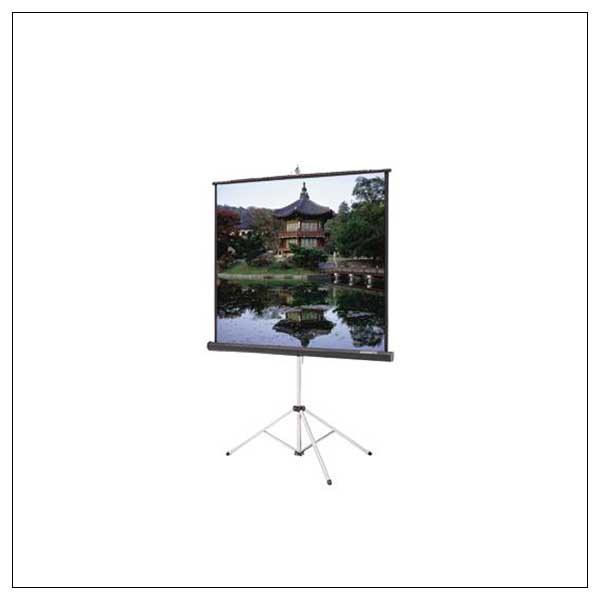 SINGER'S POWER IV KARAOKE MACHINE/PA SYSTEM
Let's get this party started! This All-in-One Singer's Power IV Karaoke Machine/PA System will be the hit of your party. This multi-purpose unit has the playability to work as a karaoke, PA System, CD Player, Picture player and more for you and your guests to have fun. Its 8" LCD monitor allows you to easily control the system, and the two 10" woofers with two 3 ½ " tweeters allows everyone to hear what is going on. So grab the microphone and get your party started!
Can be used as a Karaoke, PA System, CD Player, Picture Player and more
Reversible (facing front or rear) 8″ LCD Monitor
Key Changer
Audio 2000 AKJ7046 Digital Key & Echo Mixing Amplifier with Remote Control
Speaker (Two 10″ Woofers & Two 3 1/2″ Tweeters) On wheels for complete portability; Two microphones
500+ Party Tyme Karaoke Songs, and library song list alphabetized by song title and artist
300 Watts Max. / 160 Watts, RMS
Audio 2000 AVC7504
MPEG/DVD/CD+G/CD/MP3/JPEG/D-R/CD-RW/KODAK PICTURE CD Player
16″W x 24″L x 33″H
95 lbs.