ITALIAN BISTRO LIGHTING (Black Bulb Fixtures)
It's time to light up your night with our incredible outdoor strung globe lights. These festive lights are great for any outdoor occasion, it's as simple as stringing them around your party tent, patio or deck. The stainless steel mounting hooks make hanging the lights simple. The globes are 6" in diameter and 10" apart. So get ready to party your night away with these jubilant globe lights.
• 6″ diameter globes made of unbreakable polycarbonate
• Stainless steel mounting hooks
• 10′ spacing between each globe
• White 18 gauge straight heavy duty cord
• Approved for outdoor use
RENTAL PRICE: $70.00 per 48′ foot strand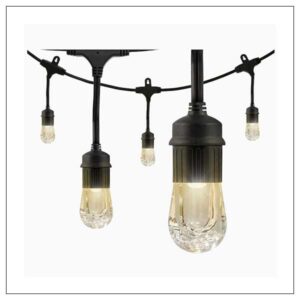 GALVANIZED TUB CHANDELIER
At a customer's request, we fabricated these "Tub Chandeliers" for a vintage wedding located in Hamilton, NY. This wedding was featured in WellWed New York Magazine Digital Issue! The popularity of this chandelier grew significantly within our Bridal Series Collection adding rustic charm to many of our indoor/outdoor weddings.
The Chandeliers can be used on a dimmer to control the light intensity setting the ambiance for your evening reception.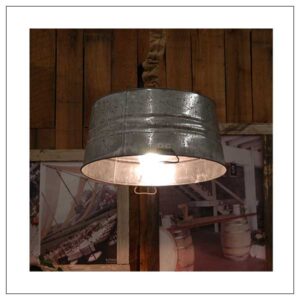 5-LIGHT OLDE BRONZE CHANDELIER
Olde bronze finish and traditional design will complement many styles in a variety of frame structure tents. Simple and elegant way to enhance your lighting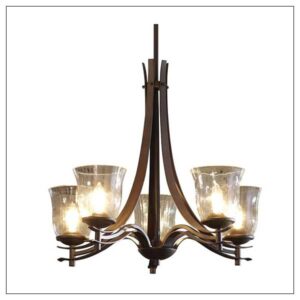 STARLITE STREAMERS
Our perimeter strung lights are your solution when the sun starts to fade away at your outdoor wedding, graduation, or corporate affair. These lights will illuminate your party tent for you and your guests while they enjoy the rest of the evening. The perimeter bulb strung lights are clear bulbs that are easy to create custom streamer sections for any size tent, and they come with cable ties for easy set up. When it comes to lighting, these lights are a great way to brighten your night.
130 Volt, 7 Watts
Clear bulbs
The male and female Quick Plugs make it easy to create custom streamer sections and custom Party Lantern Cords
Top slides off for easy installation
RENTAL PRICE: $.65 per foot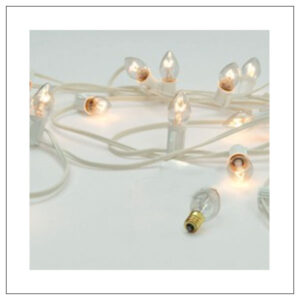 VENUE THINPAR64 UPLIGHTING
Compact, low profile LED PAR with smooth RGB color lighting effects.
The Thinpar64 from Venue Lighting Effects is a low profile DMX intelligent LED PAR Can that is designed with portability and convenience in mind. It is lightweight and super compact, which makes it a great lighting effect for use with Wedding Tents, Graduation Parties, mobile DJs, and parties of all sizes. There are 100 bright RGB color LEDs that will provide plenty of lighting, and you can combine the red, green and blue LEDs to create a custom static color to set the mood. The Thinpar64 can be used as a stand-alone fixture in sound-activated mode, or controlled via DMX controller, which will gives you total commend over the action of the effect. The double-yoke hanging bracket allows the Thinpar64 to be easily installed by hanging on a truss or standing up by itself on the floor. There is also a power linking option so you can add up to an additional 60 units.
Static colors and RGB color mixing with or without DMX controller

Built-in automated programs via master/slave or DMX with variable speed
Built-in sound activated programs via master/slave or DMX
Pulse effect with adjustable speed
3 or 7 Channel DMX-512 operation
2.5″ Low profile design
Power linking: 40 units @ 120V, 60 units @ 230V, 10A circuit max
Double-bracket yoke doubles as floor stand
Additional Specifications:
Dimensions (WxHxD): 11-1/8″ x 9-11/16″ x 2-1/2″ (28 x 246 x 63mm)
Weight: 2.8 lb (1.3 kg)
Power: Auto-ranging power supply: 100~240 VAC, 50/60Hz
Power Consumption @ 120V: 17W max, 0.25 A inrush
Power Consumption @ 230V: 17 W (0.1 A) max, 0.2 A inrush
Power output: 40 units @ 120V, 60 units @ 230V, 10A circuit max
Fuse: F 1 A, 250V
Light Source
LEDs: 180 (60 red, 60 green, 60 blue)
Photo Optic
Lux @ 1m: 3,640
Beam angle: 23°
Field angle: 38°
Thermal: Maximum ambient temperature: 104° F (40° C)