30″ COCKTAIL TABLES
Whether or not you are having appetizers or a sit down dinner Cocktail tables are a great asset to your next event. Our cocktail tables are a great solution for the party-goer that doesn't desire to sit. These tables will give your guests a place to put their drink and snack while chatting and enjoying your party.
We have three different poles that fit these cocktail tables to give different feels:
Long Pole – 42″
Short Pole – 32″
Adjustable – 3 different heights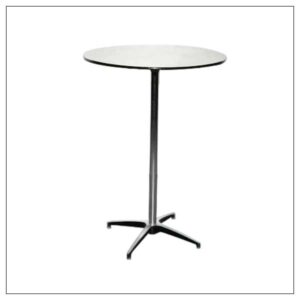 5' ROUND TABLE
Round tables are a perfect solution for guests to sit around during your intimate affair. Our 5' wood round tables comfortably accommodate up to 8 people. Or place the table off to the side and place your cake and gifts on it along with some of your special décor.
• 5' (60" Diameter, 30" Tall)
• Wood
We carry linens and Kwikcovers available in various colors and patterns to match your event theme.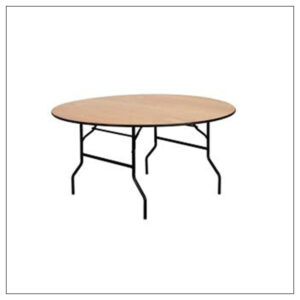 6′ SERPANTINE TABLE
For a distinct look, use a serpentine table with an added bar shelf at your next social gathering. This table fits in any corner, and along with our optional skirting you can create an inexpensive serving bar or buffet table. Caterers frequently use this for the ease of installation and set- up and the optional skirting offers instant storage beneath the table.
**Price does not include the skirting as shown.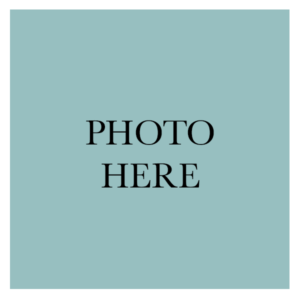 6′ SERPENTINE TABLE & BAR SHELF
Along with our serpentine table this bar shelf becomes versatile for many caterers and event planners. This Serpentine Bar Shelf is commonly used as a serving bar, along with a self-serve dessert or appetizer table. The convenience and style of this shelf creates a sophisticated, classic look at your event.
13″H x 6'L x 13"D
There are 84″ between the two outside points and 43″ between the inside points
Stands an extra 13″ above the table and has a depth of 13″
Note: Price does not include the skirting as shown. Skirting options are available for rent at an extra cost.
RENTAL PRICE: $18.00 per foot
6' X 30'' BANQUET TABLE
Seats 6 people
2 additional seats can be added at the end of the table to accommodate up to 8 people
6'L x 30″W x 30"H
Folding Legs
8' X 18'' CONFERENCE TABLES
Diversify the use of these tables at your next conference or event to display literature, refreshments, or provide plenty of room for writing or lunch. The long, narrow, wood conference table allows for maximum attendees without taking up too much room. The use of a conference table becomes a great solution when you have limited space.
96″L x 18″D x 30″H

Wood top
Folding legs.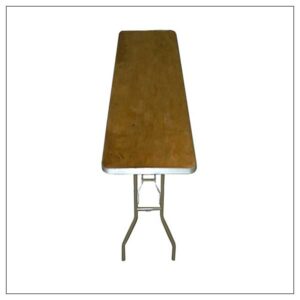 8' X 30'' BANQUET TABLES
Whether you are setting up a buffet or creating seating for your guests, banquet tables can have multiple purposes at your next event. Seating at a banquet table can be more advantageous to you due to the fact you can seat more people utilizing the ends. Another great purpose is that they serve as a display table for business fairs, and conferences. With our two sizes of banquet tables you can take advantage of them by accommodating more people or fitting more items on your table.
Seats 8 people

2 additional seats can be added at the end of the table to accomodate up to 10 people
8'L x 30″W x 30″H
Folding Legs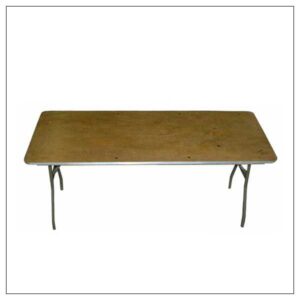 FILL N' CHILL TABLE
Present your food professionally and safely with our Fill n' Chill table. The Fill 'N Chill party table is easy to use. Place it in any convenient location, load it with ice, and fill it with food and drink. This table makes life simple at picnics, family reunions, birthdays, graduations, meetings or other occasions where large quantities of food and drink need to be kept cold.
On average, this table holds 4-7 bags of ice and is big enough to put in 8 cases of beer, soda or water for your event.
Inside dimensions: 29″H x 69″W x 3½"D
Exterior dimensions: 31″H x 73″W x 6½"D
Tapered bottom with centrally located drain
Collapsible steel legs
Available in black or white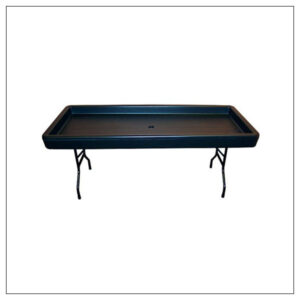 FARM TABLES
Custom made farm tables will unite your guests while reliving a little history of old farm day dinner gatherings. Suitable for any event, these tables are made of 1 ½" pine with heavy maple legs and a touch of iron for reinforced corners.
42" w x 102" L x 29" H
Dark fruitwood stain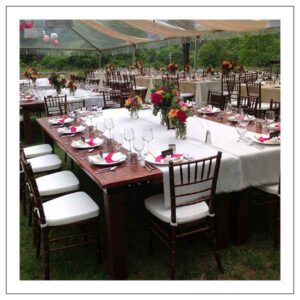 BAR RISERS
8' Bar shelf for 8' banquet table
12" Wide for ease of serving
Longer bar service area to meet increased demand